The Experience
Rocky Mountain Raclette provides fully catered, gourmet Raclette dinners in private residences in Vail and Beaver Creek, Colorado.
Diners grill fresh meats, seafood, and vegetables on granite topped Raclette grills at their dining table, while Swiss Raclette cheese is melted below, then scraped onto potatoes and artisan bread. The melted Raclette cheese and potatoes is then combined with the fresh beef tenderloin, elk, seafood, and vegetables, and served with a variety of dipping sauces to create your own flavor combinations. A charcuterie board is included to begin the experience, and a homemade baked dessert completes the meal.
Raclette is a Swiss dish, meant for sharing ingredients and stories while relaxing around the dining table. Rocky Mountain Raclette is not only about the delicious cuisine and fully catered dining experience, but also the social aspect of spending time together with friends and family.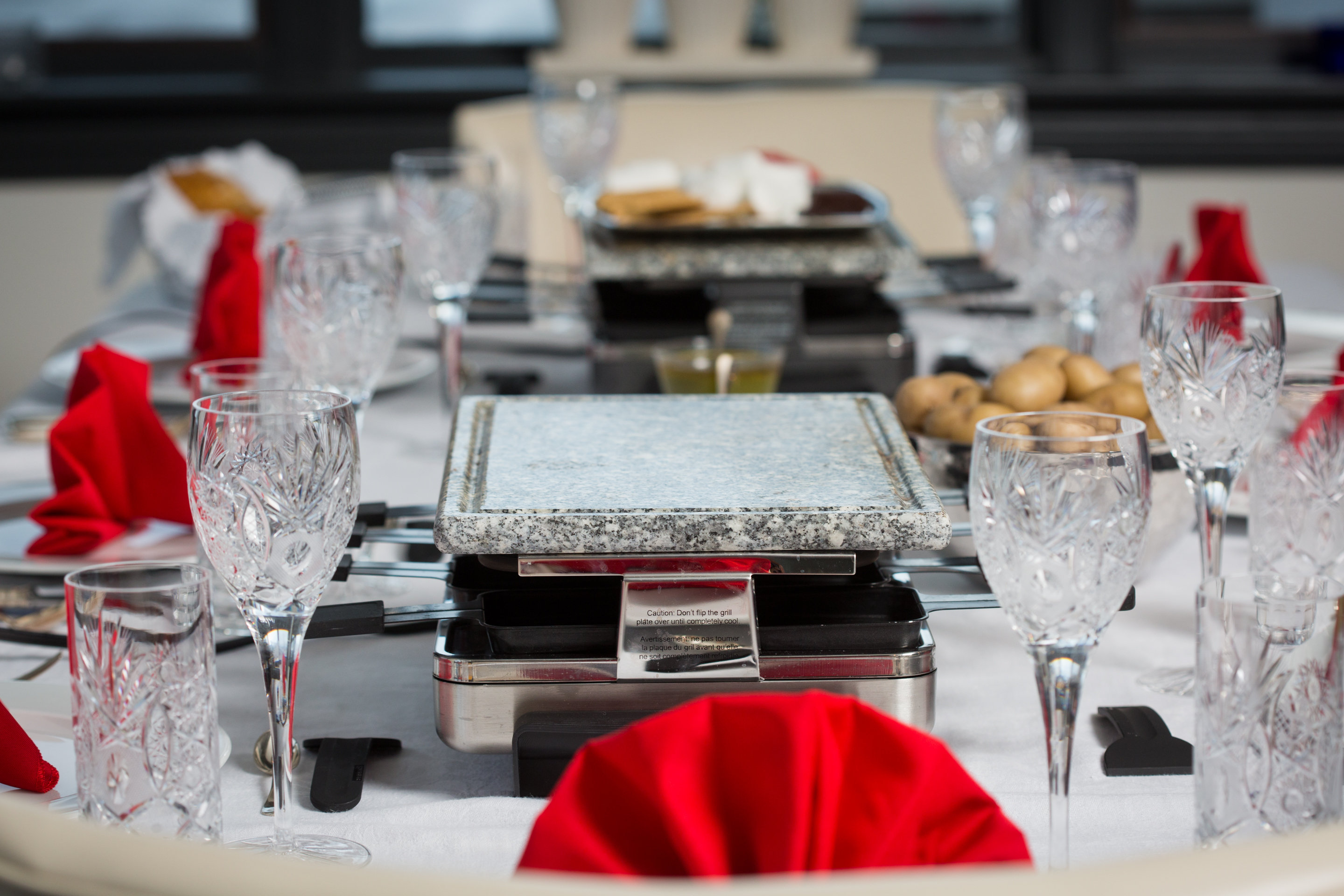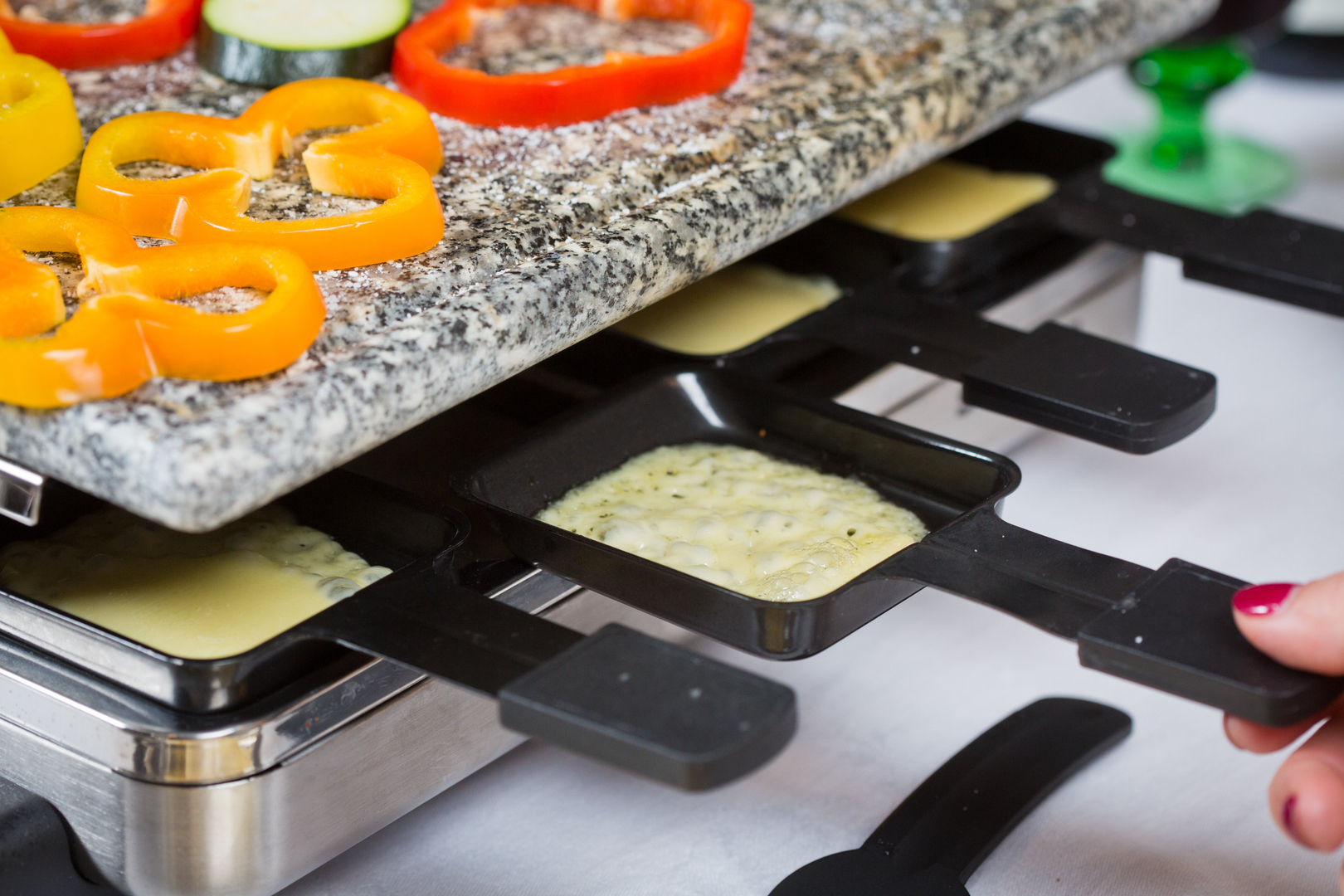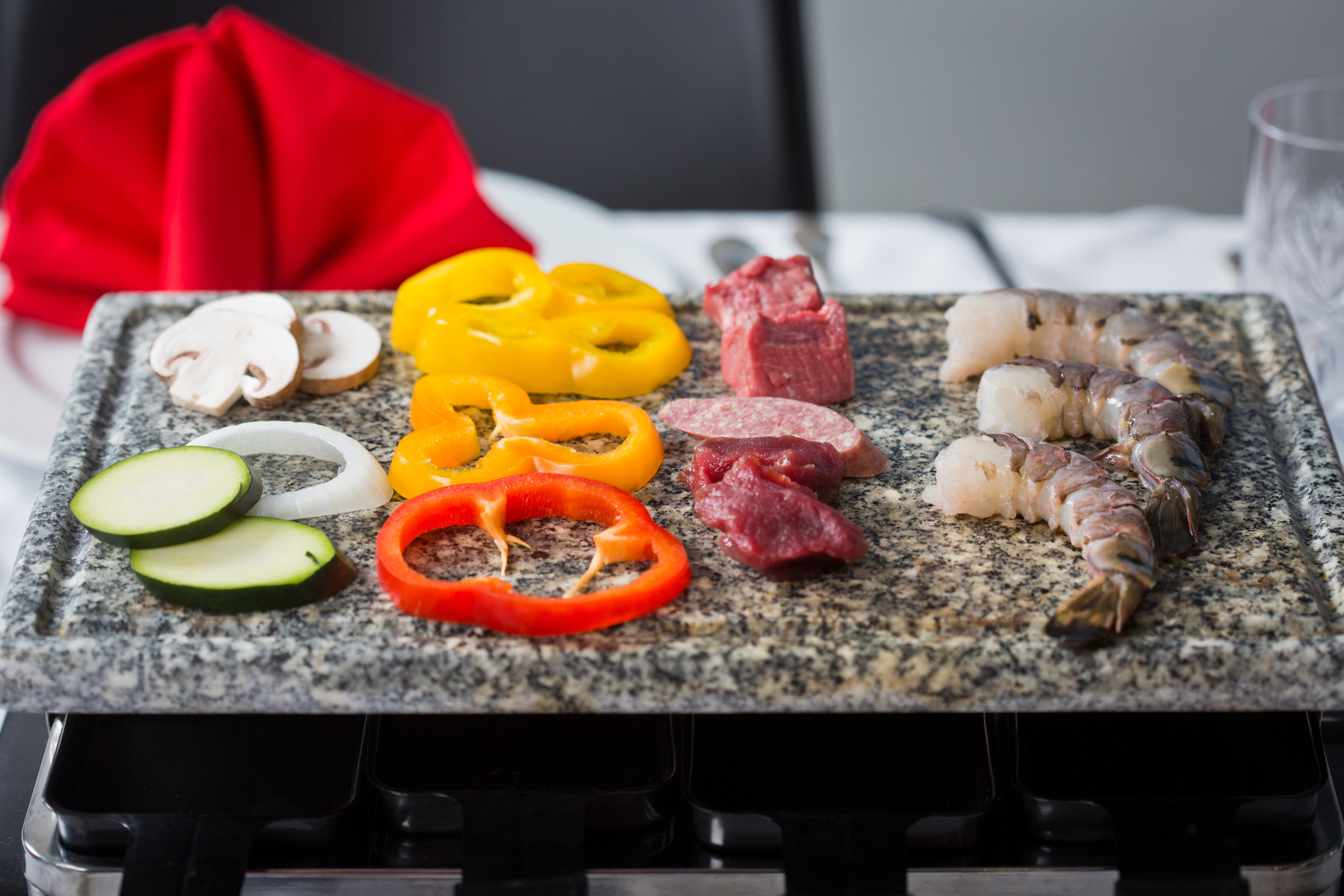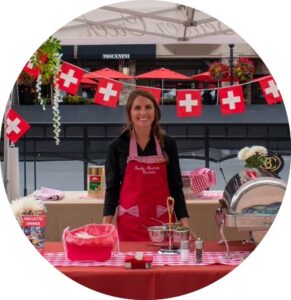 "A Rocky Mountain Raclette dining experience is sure to bring you and your family together for an unforgettable evening.  Create lasting memories that enrich both your life and your palette.  We're here to deliver delicious gourmet meats, irresistible cheese, and fine wine that will change the way you dine in the Rockies for years to come."
worksmen owners determined.
ALEXANDRA ARAMA, CHEF/OWNER
"Alex and her team created such a positive and interactive experience for our firm's annual ski trip. Everyone has been raving about Rocky Mountain Raclette nonstop since. I will definitely be using Rocky Mountain Raclette next time we're in the area. It was a great bonding experience if you are looking for a team-building event as well!"
"We had our third event organized by Rocky Mountain Raclette over the past years yesterday … and it was fantastic again. Actually, probably the best out of those three evenings … now with the new ownership and management. The set-up was fantastic, service exceptional and the food … outstanding. Especially the quality of the meat, the lobster, the shrimp and of course the cheese was perfect. A wonderful evening."
"What an experience! Bobby and Alex set up the perfect meal and then guided us though the cooking of it. This was much more than a catered meal. It was a dining experience."
"Bobby was absolutely perfect. I wanted a great couples dinner, he came in and took care of everything. Even the clean up at the end. It was the high light of our Beaver Creek trip. The s'mores topped the perfect meal. More food than we could finish. We had great lunch leftovers the next day. Definitely calling again when we come back."
"Had a wonderful Raclette dinner Thanks to Alex and Sarah,they prepared and assisted us with everything Food was A+ and service was awesome. Highly recommended!"
"If you want an easy interactive dinner, book Rocky Mountain Raclette. Alex makes sure the evening is seamless. Our dinner guest age range was 12 to 81, it was fun meal for all ages!"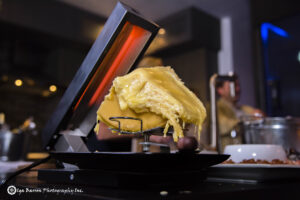 Raclette
noun │ ra·clette
A Swiss dish consisting of melting cheese and then scraping onto bread or boiled potatoes; also :  the cheese used in this dish originating from Switzerland